Baker's Dozen Episode 2: Coffee Lava Cake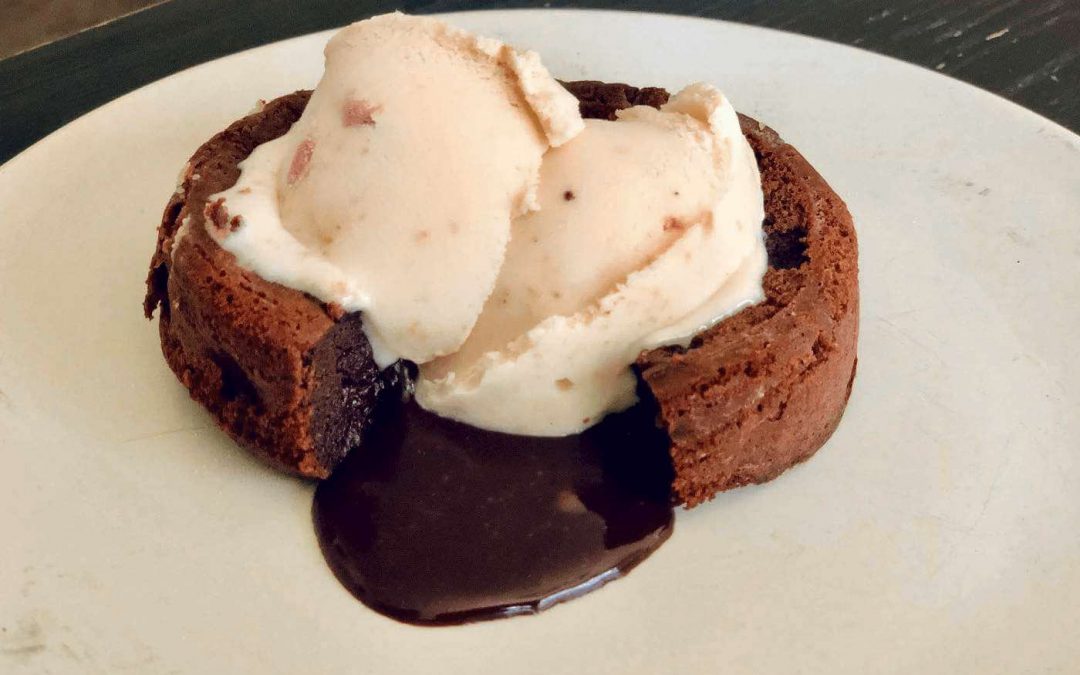 Like everyone else, I've found myself cooking and baking a lot more since quarantine started. I've used all the extra time to experiment with a lot of my favorite recipes. One of the recipes I keep finding myself coming back to is the classic chocolate lava cake. There's nothing better than slicing into the cake and having the gooey chocolate ooze out from the center. 
This recipe improves on the classic. It substitutes some of the chocolate with Pocket Latte's coffee bars, giving the chocolate lava cake a much needed caffeine kick. This, combined with some cold ice cream or homemade whipped cream, makes for the perfect dessert. 
Here's my recipe for coffee lava cake! It's adapted from Jean-Georges Vongerichten traditional recipe with substitutions made to the flour as well as the addition of coffee bars.
I used one bar of hazelnut and one bar of the dark roast Pocket Lattes but you can feel free to use your favorite flavor. 
Enjoy!
INGREDIENTS:
1 stick (4 ounces) unsalted butter

 4 ounces bittersweet chocolate, preferably Valrhona (I use a mixture of 70% and 100% dark chocolate)

2 Pocket Latte Squares

 2 eggs

 2 egg yolks

 1/4 cup sugar

 Pinch of salt

2 Tablespoons of cake flour (If not available, all-purpose flour is fine as well)
STEPS:
Preheat the oven to 450°. Butter and lightly flour four 6-ounce ramekins. Tap out the excess flour. Set the ramekins on a baking sheet.

 

In a double boiler, over simmering water, melt the butter with the chocolate and the Pocket Latte squares. In a medium bowl, beat the eggs with the egg yolks, sugar and salt at high speed until thickened and pale.

 

Whisk the chocolate-coffee mixture until smooth. Quickly fold it into the egg mixture along with the flour. Spoon the batter into the prepared ramekins and bake for 12 minutes, or until the sides of the cakes are firm but the centers are soft. Let the cakes cool in the ramekins for 1 minute, then cover each with an inverted dessert plate. Carefully turn each one over, let stand for 10 seconds and then unmold. Serve immediately.
If you try this recipe, post a picture on Instagram and tag us! Can't wait to see all your wonderful cakes!
What other baked goods should we make with Pocket Lattes?